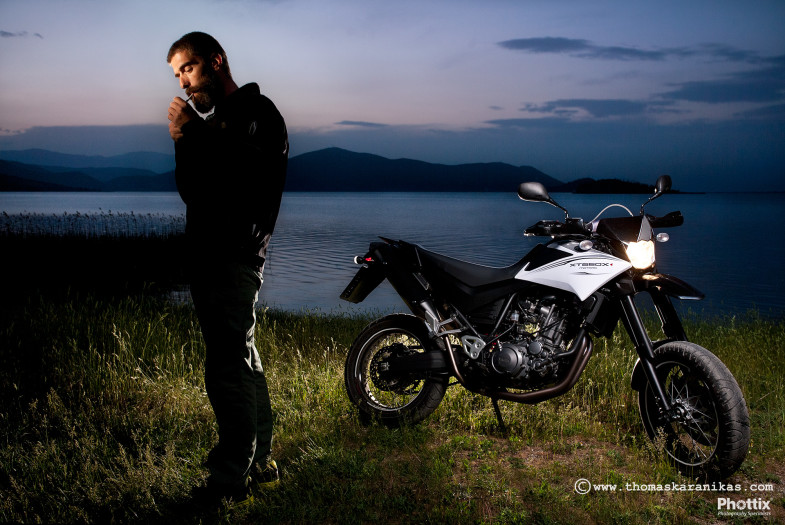 The Last month i am  making pictures by using products from Phottix. The purpose is reviewing these products. Soon new distributor  will be announced  in our country.
 The Communication will be done by this blog and be accompanied by a call for competition with gifts  of Phottix equipment. In order To make sure you will not miss the announcement for the competition, you can register with your email address on the registration form at the end of the publication, or at the top right of the page.
 The above image was taken for the presentation needs.
Equipment used
1x manual hot shoe flash
The strip softbox  lightens the bike. The thin line of light producing strip softbox is ideal for such situations.
Subjects face lit up with Canon  hotshoe flash . To give a little color and mimic the light of cigarette lighter, i used  full cto gel   The  Odin receiver was used for controling this flash.
In the background, behind the motorcycle i placed a  manual flash, which is adjusted to synchronize with it's optical receiver. Unfortunately the preflasies of Mitros + did not  help  to synch the flash. Although the settings of the flash were in manual mode and not TTL, the preflasies not ceased.  optical receiver flashes, usually have two adjustment positions in order to ignore preflashes . In this case it did not help
Phottix Odin  works very well and allows us to change the settings from the on camera transmitter  without having to run on each flash individually. But it is made to work with the Mitros + and Odin receivers.
The Mitros + work well with Odin. I'd like to have the opportunity to try to illuminate only with  Mitros to see their behavior.  Odin has three independent groups.  in combination TTL and manual mode
I believe that  HS speed mount, is one of the most important tools. by having this you are able to use a large studio softbox in combination with  hot shoe flash on location.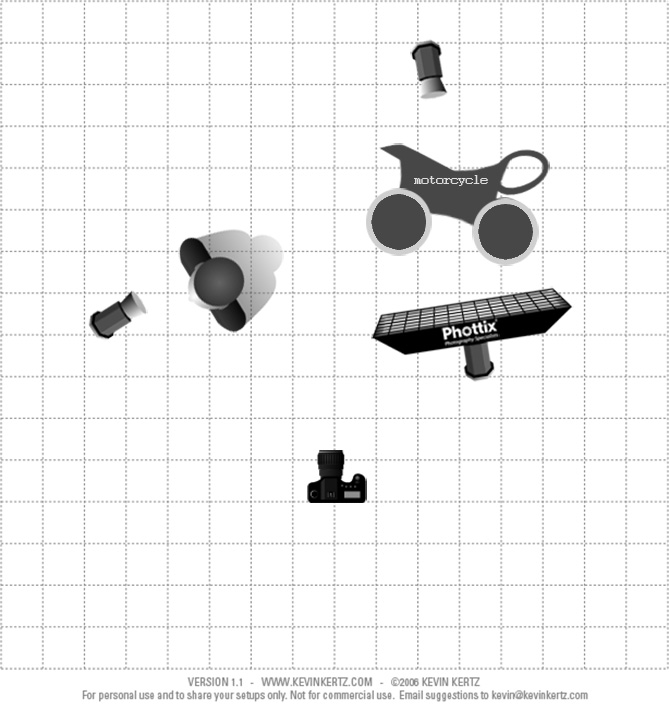 Salutations